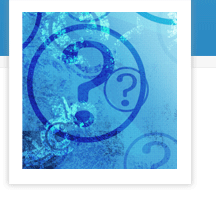 Nine Questions
Want to understand the
fundamentals of ETFs?
These nine questions—and
answers—will help.

Legal Notices
The information on the Understand ETFs website, including the Nine Questions, is intended for general informational purposes only, and not to provide specific investing, tax, business or legal advice to any individual or entity. Visitors to the site are urged to consult with their own counsel or other advisors before taking action based on any information appearing in this publication. Neither the Investment Company Institute nor any firms or companies sponsoring the Understand ETFs site make any representation about the accuracy, reliability, completeness or timeliness of the information available on this site; all such content is provided on an "as is" basis, without any warranty.
Copyright
Copyright © 2013–18 by the Investment Company Institute. All rights reserved. Use of the materials on the Understand ETFs website is permitted in any way, in any medium, royalty-free, except that no changes or modifications may be made to the text of the Nine Questions.
Trademarks
The names, trademarks, and logos included on the Understand ETFs website are the property of the respective owners of the marks, and no use of such names, marks, or logos may be made without the prior express written permission of the respective owners.